About Us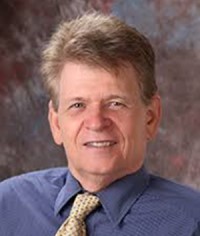 Tom was wounded/paralyzed in combat in Vietnam in 1968. He hasreturned to Vietnam 16 times since 1994 regarding POW/MIA and Agent Orange issues.He has been nominated for the Nobel Peace Prize for his efforts in Vietnam and wason the cover of November, 2011 Parade magazine with Gen. Colin Powell. He currently serves as anProgram Specialist at the WPB VA Medical Center
GOALS & PROGRAMS
Never again will one generation of Veterans abandon another.
Vietnam Veterans of America Chapter 25 are proud to support the Fisher House located at the West Palm Beach VAMCand the Renewal Coalition located in Jupiter, Florida.
NATIONAL GOALS
· Aggressively advocate on issues important to veterans.
· Seek full access to quality health care for veterans.
· Identify the full range of disabling injuries and illnesses incurred during military service.
· Hold government agencies accountable for following laws mandating veterans health care.
· Create a positive public perception of Vietnam veterans.
· Seek the fullest possible accounting of America POWs and MIAs.
· Support the next generation of America war veterans.
· Serve our communities.
Meeting Information
U.S. Department of Veterans Affairs
West Palm Beach VA Medical Center
7305 N Military Trl, West Palm Beach, FL 33410
Please check with one of the officers of VVA 25 as meetings due to COVIR restrictions!
General Membership meetings are now conducted on the first Saturday of the month at the VAMC, Conference room number 4B-292 at noon.
Board meeting Information
Our Board meetings are conducted on the third Monday of the month at 6:00pm
Palm Beach County Fire Rescue - Station 23
5471 Okeechobee Blvd.
West Palm Beach, FL 33417
Once more, due to COVID restrictions, please check with a VVA 25 Officer.
Our Officers